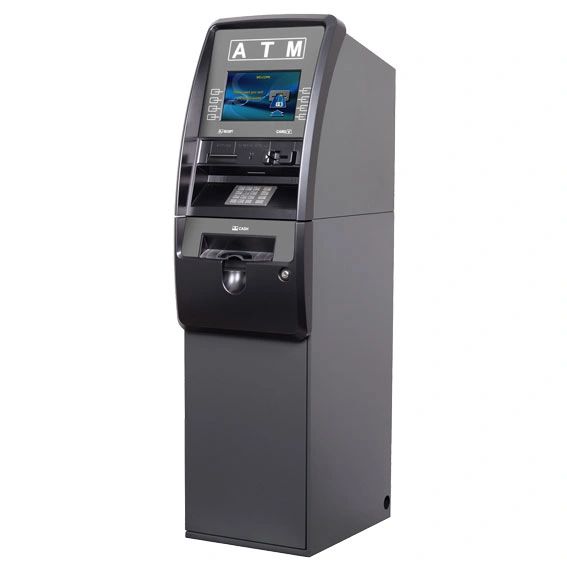 Genmega Onyx Series ATM
Genmega introduces the Onyx series ATM for any ATM environment. Boasting a 10.1"' wide screen, or an optional 12" touch screen, a security 
reflective front, and touch keypad, the Onyx provides the future of ATM 
technology. The strong cabinet and tough exterior and security enhancements make it durable enough for any location. With all of the cassette options, as well as a presenter option, the Onyx is a flexible solution to meet all location's needs.

10.1" Wide Color Screen

Win CE
TCP/IP & SSL
E Lock
EMV Upgraded ( Included )
Integrated Topper (Low Topper & Mini High Bright Topper Optional)
12 Month Warranty
Voice Guided Transactions
One Roll of Paper
Dimensions  56.47"H x 15.82"W x 22.32"D