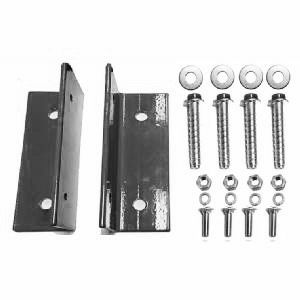 ATM Security Bracket
Protect your ATM with this low cost floor bracket
Features:


Fits any ATM.
Gray color.
The ATM Security Boot bolts the ATM securely to the ground.
Comes predrilled.
Comes with all mounting hardware.
Easy to install.
Requires drilling into the ATM.
2 piece kit.
Reliable and cost effective.